02/01/2021

NH Welcomes Sheron Rose Choice Neighborhoods Case Manager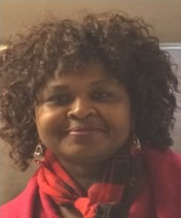 NH is pleased to announce that Sheron Rose has joined the Self-Sufficiency team as the Choice Neighborhoods Case Manager, assisting former Washington Village and current Soundview Landing residents.
Sheron is a long-time Norwalk resident and has worked in the social services sector assisting families in a number of different capacities. She is no stranger to NH - she worked at NH's Learning Centers for thirteen years as an Education and Lead Coordinator and previously as a job developer for NH families. In addition, she worked for the Norwalk School System as a Paraprofessional Educator for 20 years.
Sheron earned her Associates Degree in Human Services at Norwalk Community College. She then earned her Bachelor of Science degree in Human Services from the University of Connecticut. Sheron is an educator, a leader of her church's missions team working with the South End community in Bridgeport. She is quite an entrepreneur who seeks out any opportunity to improve her life and the lives of others. She looks forward to continuing to serve the Norwalk Community.