More >
Ways to Contribute
"Thank you for believing in me and making it possible for me to pursue my dreams."


- Genesis, NHF Scholarship Recipient
"Thanks for contributing to my journey to college. Hopefully one day, I can do the same for someone else." - Marx
---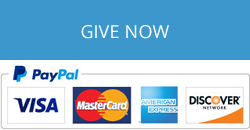 NHF is working towards breaking the cycle of poverty and promoting independence and self-sufficiency for our residents. We do this in part by partnerships - building local coalitions to help us help others. Together, we partner to make the kinds of strategic investments in the Norwalk Housing Community that will contribute to our city's larger goal of a stable, educated, and prosperous workforce.
Give
You can give the gift of education. Scholarships range from $500-$10,000 and one hundred percent of NHF Scholarship Program funds go directly to our students for college. In our neighborhood, every student matters and every dollar counts. Click here to give now.
Volunteer
Our volunteers are a tremendous resource to NHF. They generously offer their time, talent and treasure in support of our mission. Become a volunteer leader by serving on a NHF Committee. Contact Linda Rolle for more information.
Job Site Visits
Scholarship recipients would benefit by shadowing professionals in their own environment to learn about different types of jobs available as well as the education and skills needed to pursue those jobs.
"Welcome Professionals" Series
We welcome professionals to speak about their jobs to scholarship recipients as well as to middle and high school youth who attend the NH after-school Learning Centers. This opportunity is informal - no PowerPoints or presentations needed! The NH youth do not have a lot of interaction with professionals and exposure to a variety of career paths is important. Past speakers include professionals in finance, law enforcement, and the medical fields.
Internships
In order to put their classroom lessons to practical use, our scholarship recipients need hands-on opportunities to learn from so they are career ready when they graduate. We are looking for short-term or summer internship opportunities. This partnership will not only strengthen our students but also Norwalk, the community, and the region.
Refer
If you know a student living in Norwalk Housing who is interested in or eligible for any of our programs, contact Linda Rolle.