Early Childhood Education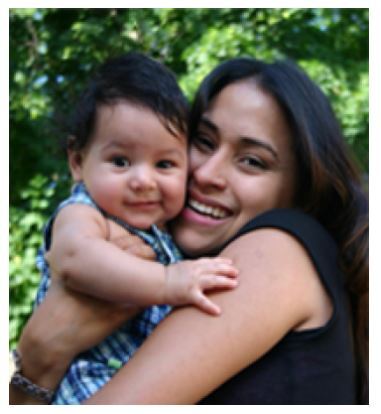 Norwalk Housing (NH) has six housing preschoolers in Stepping Stones' ELLI Lab School, part of the Early Language and Literacy Initiative (ELLI). ELLI is a partnership between NH, Stepping Stones Museum for Children, and Norwalk Community College. It is a high quality, year-round multidisciplinary approach to early childhood education designed to advance the academic, physical and social-emotional development of children ages 3 through 5 through play. Four of those students graduated this past June and will move onto Kindergarten in their district schools in the fall.
Our early childhood parent coordinator administered the Ages & Stages Questionnaire to families with children ages 0-5 years old. It is a developmental screening tool that informs parents of where their child is developmentally. It provides sufficient information that can indicate whether the child needs intervention early on in order to decrease any developmental delays. Our focus this coming year is to target those families with children birth to 5 years who are not in an early childhood or preschool program.
NH Early Childhood continues to provide a Raising Readers Parent Class. This class is a nationally recognized family literacy program for parents. It provides opportunities for parents to practice storytelling, reading aloud and writing in a nurturing environment. Parents took home quality children's books after each session to continue family learning. This program was designed to encourage parents or caregivers to read to their child daily. Parents were given the opportunity to share experiences with the group, learn suggestions for home activities and share their joys for books and reading with their child.
Stepping Stones Museum for Children
NH is part of Stepping Stones Open Arms program, where early childhood families (birth to 8 years old) take advantage of the exhibits, events and experiences the museum offers at no cost to the families.
There are also areas for infants, toddlers and preschoolers. All areas and exhibits:
Encourage moving, crawling, standing, and walking
Foster early learning
Promote literacy
Provide a soothing environment to discover shapes, sizes, memory and emotions
Stimulate the senses
Teach good nutrition, healthy living, and proper hygiene
Get children to explore different sights, sounds and textures while making connections with their senses and emotions through hearing, touching, seeing and smelling.
Call 203.899.1739 for more information and to register.