CNI Development Partners
Introduction
In collaboration with the Housing Authority and the Redevelopment Agency, the development team created a Transformation Plan with strategies for Educational Assistance, Human Service (People) Support, Housing Development and Neighborhood Improvement. This was accomplished with the generous support and involvement of the local human service community, the City of Norwalk, and the residents of Washington Village and the South Norwalk community. The CNI Implementation Grant application and $30,000,000 award was successful as a result of the quality of the planning process, the involvement of the community and the demonstrated capacity of the Development Partners.
Click the link to download the Choice Neighborhoods Partnership Agreement
---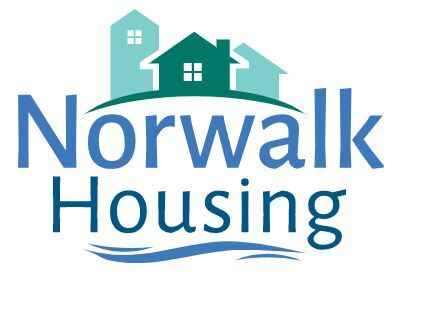 Housing Authority of the City of Norwalk (Norwalk Housing)
The housing inventory includes senior and family units. The properties are maintained by qualified professional staff to ensure that each resident enjoys the benefits of Norwalk Housing.
Affordable housing is a stepping-stone to self-sufficiency, which residents may obtain through Norwalk Housing sponsored educational and economic supportive programs.
---

Norwalk Redevelopment Agency
The Norwalk Redevelopment Agency is helping to maintain Norwalk as a vibrant and livable city through a combination of residential, commercial, industrial, office, institutional, and efficient use of land.
Working with developers and the City, the Agency helps to build communities in which you have the option to shop, work, and live. Current projects such as Wall Street Place, Webster Street, West Avenue and Reed Putnam all feature mixed-use elements.
In addition, Norwalk Redevelopment supports development that respects Norwalk's history, ensuring that the City's past is preserved and enriches new development. In all its projects, Norwalk Redevelopment strives to incorporate the unique historical fabric of our 350-year old architectural heritage.
When families live close to their friends and jobs, the whole community benefits. Norwalk Redevelopment works to increase the availability of affordable housing in Norwalk in several ways:
Residential Rehabilitation Program - Assists low and moderate-income families or property owners with low-income housing by offering low interest loans and technical assistance.


Homeownership Program - Offers loans of up to $50,000 at 0% for first time Norwalk homebuyers with income at or below 80% of the Norwalk median income. Funding for this program is from the State of CT, Department of Economic and Community Development.


Existing Below Market Units - Assists sellers with below market units in finding eligible buyers, often from the Homeownership Program waiting list.


Developments - Negotiates with developers in the City's urban development areas during the planning stage for the construction of affordable units within the development. The goal is to have developers build more than 10% of the units as affordable units.
---

Trinity Financial
Since 1987, Trinity Financial has pursued a distinctive vision of real-estate development based on a few core principles and a collaborative urban spirit. We love the challenge of each new project, but we're also energized by the broader issues of revitalizing neighborhoods, strengthening commerce and fostering opportunities.
By training and temperament, we are urban developers. We grew up in the city, we understand the dynamics of neighborhoods and politics, and we revel in the juxtapositions and possibilities that cities provide. Our portfolio reflects our willingness to embrace challenges of design and process for the sake of long-term outcomes that inspire pride and strengthen the community.
Our work spans half a dozen residential and commercial specialties, from multi-unit housing to transit-oriented development. Across that spectrum, Trinity projects, worth more than $950 million, have demonstrated a high caliber of vision and attention to detail, which has set them apart and led to sustainable success. We've won awards in categories ranging from architectural design and historic preservation to smart growth and energy efficiency. But the standard that counts most for us is the way people who live and work in the places we create feel about the final results.
---

Housing Opportunities Unlimited
Housing Opportunities Unlimited (HOU), a privately-held company, has provided direct resident services and relocation assistance in public and subsidized housing as well as consulting assistance to housing entities for over thirty years. The company has worked in a diverse range of low- and mixed-income communities, and specializes in assisting communities that are in transition due to major redevelopment.
HOU's clients include public housing authorities, private developers, management firms, investors and resident organizations. HOU's projects have included providing community and supportive services, relocation implementation, and/or consulting assistance at over one hundred sites in eighteen states and the District of Columbia, including twenty HOPE VI-funded projects.
---

EJP Consulting Group
At EJP Consulting Group, we know managing change isn't easy. Whether your project involves improving neighborhoods, connecting residents to jobs, or creating new policies to promote healthy mixed-income communities, there is no single blueprint to follow to get the job done. Each community has unique physical assets, socio-economic characteristics, and political dynamics that must inform both the plan and the process to create positive change and long-term stability.
A Strong Foundation
While every situation is unique, these guiding principles direct our work for every project:
Connect the dots. Community-level change requires an integrated approach that examines and improves the systems and services that impact a community and its surrounding environment. EJP focuses on redeveloping and transforming an entire neighborhood rather than just a housing site.


Learn from history. Planning and implementation should be informed by best practices, recent research, and first-hand knowledge. Lessons learned on both the national and local level guide every step taken.


Encourage everyone to come to the table. A participatory process is essential for community buy-in and sustaining long-term change. Communication, coalition building, and cooperative partnerships among residents, public officials, supportive service providers, business owners, community leaders and members of the financial and foundation communities are vital to supporting the health and well-being of a neighborhood and its residents.


Keep learning. Teach others. When policy makers, practitioners, and stakeholders share knowledge and experience, it reduces costs, saves money, and promotes cooperation and mutual respect. We design programs that allow communities and clients to measure and monitor progress and make change as needed to improve results in the short- and long-term. When a project has concluded, we expect to have increased your capacity to continue to promote positive change and growth.