CNI Service Partners
Introduction
Implementation of the People Plan will require the collective efforts of an array of partners. Some of these partners and the services they provide will be governed by direct contracts; others will be provided as in-kind support. And, of course, the success of the program will rely on the partnership and engagement of the Washington Village and South Norwalk residents.
In order to provide key services beyond the redevelopment period, the NHA staffing team will include a Self-Sufficiency Consultant who will be responsible for identifying and securing resources. NHA will work with a range of partners and local foundations to identify new resources and partners to sustain services over time. Among others, these will include: the Fairfield County Community Foundation; Norwalk Children's Foundation; national foundations; federal departments such as HUD, HSS, Labor and Justice; and the corporate community.
---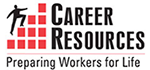 Career Resources
Career Resources, Inc. is a non-profit founded in 1995 to focus exclusively on workforce development, job training and career matching for disadvantaged people. Today they offer a menu of 17 different programs throughout the state, offering critical supports such as Adult education, programming for non-custodial parents, services for job seekers with disabilities, as well as nationally acclaimed programs such as STRIVE attitudinal job readiness, the national Career Job Readiness Certificate and Microsoft's Digital Library. All services link directly to employers who CRI realizes are an important client base in our workforce development efforts.
Click here to read more on Career Resources.
---

The Carver Foundation of Norwalk, Inc.
The Carver Foundation of Norwalk, Inc. is a 501(c)(3) non-profit organization that serves low-income youth and their families through community, educational, enrichment and recreational programs. Intensive college and career prep afterschool programs led by certified teachers are based within the Carver community center and in Norwalk's four middle and two high schools. Opportunities also include community outreach, college scholarship funds, summer camp, a winning basketball travel team, international student service learning, parent leadership, and spring and fall national college tours.
Click here to read more on The Carver Foundation of Norwalk, Inc.
---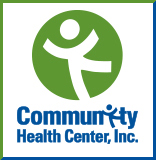 Community Health Center, Inc. (Day Street)
Community Health Center, Inc. (CHCI), one of the country's oldest and largest health centers, is building a world-class primary health care system that is committed to caring for special populations, improving health outcomes and building healthier communities. CHCI was the second organization in the country to be recognized by both the NCQA and the Joint Commission as a Patient Centered Medical Home (PCMH).
Click here to read more on Community Health Center, Inc. (Day Street)
---

Family & Children's Agency
The Family & Children's Agency (FCA) is a private, not-for-profit, family service agency. Established in 1942 as the Family Service Bureau of Norwalk, the initial focus was on counseling women and families as they sought to cope with stress, separation and loss during World War II. FCA now provides services to over 10,000 clients per year throughout Region 1 in seven core areas of programming: Youth Development, Family Support, Homeless Services, Counseling, Services for Seniors, Adoption Services and Foster Care.
Click here to read more on Family & Children's Agency
---

Health Career Academy
The Health Career Academy is supported by the Administration for Children and Families (ACF) under Grant No. 90FX0043 of the U.S. Department of Health and Human Services (HHS). The information/content and conclusions are solely the responsibility of the authors and should not be construed as the official position or policy of, nor should any endorsements be inferred by HHS or the U.S. Government. HPOG is a study funded by the federal government which is being conducted to determine how these training opportunities help people improve their skills and find better jobs. During the study, all new eligible applicants will be selected by lottery to participate in these training opportunities. Not all eligible applicants will be selected to participate in these opportunities.
The Heath Career Academy and Strengthening Working Families Initiative are WorkPlace Opportunities. They are equal opportunity programs and auxiliary aids and services are available upon request to individuals with disabilities.
---

Homes with Hope
Homes with Hope, Inc. (f/k/a the Interfaith Housing Association of Westport & Weston, Inc.), is a 30-year-old organization that has been providing emergency shelter, food, clothing and supportive services to families and individuals in the Greater Norwalk area. In 1998, with HUD support, we began providing supportive housing services to families and individuals and currently maintain 25 supportive housing apartments in Westport and five in Norwalk. All programs are strongly supported by the surrounding community and have been meeting the needs of our most challenged citizens.
Click here to read more on Homes with Hope
---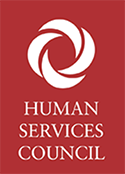 Human Services Council
Since 1944, the Human Services Council (HSC), has identified unmet community needs and has "filled in the gaps" by creating and fostering programs that educate, safeguard, and empower the people of our community. Our programs focus on alcohol and drug prevention, affordable housing, child advocacy, homelessness, hunger, medical and psychosocial health of children and adolescents, volunteerism and mentoring.
Click here to read more on Human Services Council
---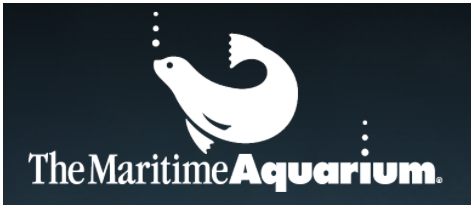 The Maritime Aquarium
The Maritime Aquarium inspires people of all ages to appreciate and protect the Long Island Sound ecosystem and the global environment through living exhibits, marine science, and environmental education. The Maritime Aquarium education department is dedicated to excellence in the provision of inquiry-based, STEM-focused (science, technology, engineering and mathematics) enrichment for learners of all ages and backgrounds. This is accomplished in the context of its unique animal and exhibit resources, a commitment to the stewardship of the Long Island Sound, and a focus on the natural sciences. As an authentic partner to the formal school system, The Maritime Aquarium's education department responds to the needs of local stakeholders as well as national priorities, toward the accomplishment of high priority STEM literacy and conservation-related education goals. This includes an emphasis on serving students from economically and educationally disadvantaged background, specifically in the context of college preparation and STEM workforce development.
Click here to read more on the Maritime Aquarium
---

Norwalk Community College
Norwalk Community College (NCC) prides itself on its extensive engagement with local communities and has been formally recognized for its work with the Carnegie Foundation Community Engagement Classification. Our mission is to be "a leader and partner in the academic, economic and cultural lives of our communities, providing comprehensive, accessible, innovative and affordable learning opportunities to diverse populations."
Click here to read more on the Norwalk Community College
---
Norwalk Community Health Center
The Norwalk Community Health Center (NCHC) is a Federally Qualified Health Center funded by HRSA offering primary care medical services, mental health services, eligibility and outreach services, case management services and access to specialty medical care for 12,000 Norwalk residents who live at or below 200% of the federal poverty guidelines.
Click here to read more on the Norwalk Community Health Center
---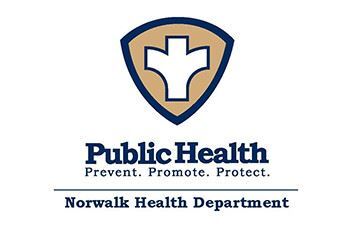 Norwalk Health Department
Under the direction of Mayor Harry Rilling, and with valuable guidance from its six-member Board of Health, the Norwalk Health Department provides a variety of services and programs to fulfill its mission: to prevent and control the spread of disease, promote a healthy environment, and protect the quality of life within its changing community. Health Department activities are aimed at promoting health throughout Norwalk, and most programs and services benefit the entire community.
Click here to read more on the Norwalk Health Department
---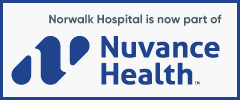 Norwalk Hospital
Founded in 1893, Norwalk Hospital is a community teaching hospital committed to providing excellent, innovative, and compassionate healthcare with exceptional outcomes. The hospital is licensed for 364 beds and provides a full spectrum of in-patient and outpatient healthcare services and provides care to more than 180,000 people throughout Fairfield County of all ages, races, religions, and socio-economic levels.
Click here to read more on the Norwalk Hospital
---
City of Norwalk - Office of the Mayor
The Mayor's office of the City of Norwalk operates the Summer Youth Employment Program each year, serving approximately 140 low and moderate-income Norwalk youth ages 14-18. The youth participate in pre-employment workshops and are matched with employment in their field of interest, so they can explore a profession, learn a skill, learn to navigate in a business environment, contribute to the community, and earn money. The program operates from Monday through Friday for six weeks in July and August.
---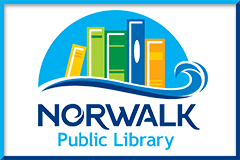 Norwalk Public Library
The Norwalk Public Library wishes to express support for the Washington Village/South Norwalk Choice Neighborhoods Implementation grant to transform the Washington Village public housing site and the greater South Norwalk neighborhood. The South Norwalk branch of Norwalk Public Library has served residents of South Norwalk for over 100 years, for the past six years in its beautifully renovated library building at 10 Washington Street. The South Norwalk Branch Library currently serves 4500 preschool children and 2350 school age children city-wide annually.
Click here to read more on the Norwalk Public Library
---
Person-to-Person
Person-to-Person is a volunteer-driven, community-supported agency which, through a sharing of goods and talents, responds to individuals and families who lack basic necessities or resources to improve their lives. The Person-to-Person Emergency Assistance Program meets the basic needs of residents and helps them move towards financial stability by providing food, clothing, financial assistance, budget counseling and other services to more than 23,000 people each year, including approximately 7,000 residents of Norwalk.
Click here to read more on Person-to-Person
---

The Senior Umbrella
The Senior Umbrella is the operating arm of the Senior Services Coordinating Council, Inc., Norwalk's municipal agency for the elderly. In addition to providing support services to the elderly the agency provides a wide range of financial benefit application services and other social services to people with disabilities.
Click here to read more on The Senior Umbrella
---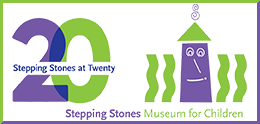 Stepping Stones Museum for Children
The mission of Stepping Stones Museum for Children is to broaden and enrich the educational opportunities for children ten and under and to enhance their understanding of the world. The museum seeks to create an environment that inspires lifelong learning and supports parents, caregivers and educators as facilitators of children's explorations.
Click here to read more on Stepping Stones Museum for Children
---
The WorkPlace
The WorkPlace, Southwestern Connecticut's Regional Workforce Investment Board, is a private, not-for-profit 501(c)(3) corporation that provides employment and training services for a 20- town region in lower Fairfield County. The WorkPlace currently serves more than 30,000 individuals each year as the administrative entity for the Workforce Investment Act (WIA), Temporary Assistance for Needy Families (TANF) Programs and other federal, state and private funding sources.